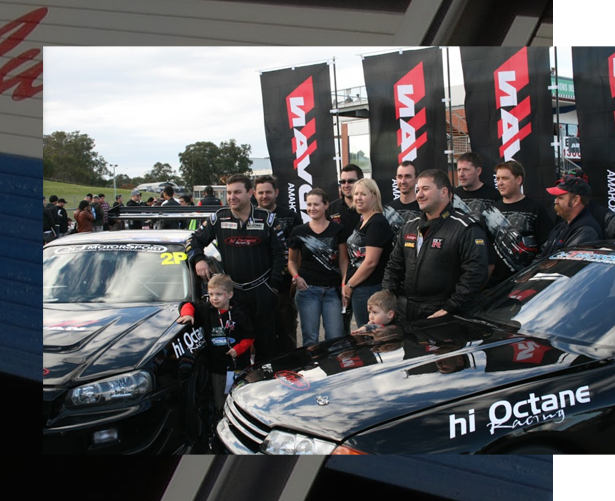 A Reputation

25 Years in the Making
CNJ Motorsport is a Queensland owned and operated business in the outer Brisbane suburb of Underwood. It was initially established in 1988 by Kelvin Wright and William George to service carburettors, distributors and perform fuel injection repairs primarily for trade customers. However, we recognised that we gained greater personal satisfaction from helping our retail customers, and consequently concentrated specifically on serving the consumer directly. As our customers changed, so too did our business; we also became aware that our quality Performance Tuning and Motorsport Preparation abilities were increasingly in high demand by our customers. Consequently, we embarked on a business name change from Carb-N-Ject to CNJ Motorsport, which better reflected our selection of services.
Mission Statement
Our Mission is to serve our customers and always deliver the highest level of customer service; to develop our team and strive to constantly improve; and to conduct ourselves in an environmentally responsible manner.
Our Vision
To be the world's most exciting leader in automotive business intelligence solutions. We will generate excitement through implementing pioneering ideas, problem solving & going beyond our customers' expectations.
Core Values
Teamwork through Trust and Respect.
Commitment to Customer Enthusiasm.
Accountability at all Levels.
Passion for Winning.
Advantages
Advantages
of
Our Service
Servicing your car is an essential task that should not be ignored or forgotten.
Contact Us
Customer-Oriented Service
We value the service we provide and our loyal returning customers can always expect some appreciation from us.
Affordable Prices
We value quality work and our prices reflect that. Give us a call and we will get your car running perfect.
High-Quality Car Parts
We use only the best products like, Unichip, Motec Autronic give us a call for what parts you are after.
Our Service
Gallery
These photos will help you learn more about our car service and services provided
Schedule
Need Help With Your Car?
We'll fix it
We specialise in 4WD dyno tuning and problem solving to get your car back up and running.
07 3290 3966